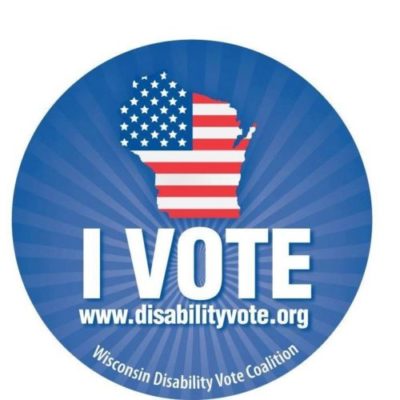 About the Wisconsin Disability Vote Coalition
The Wisconsin Disability Vote Coalition (WDVC) is a non-partisan effort to help ensure full participation in the entire electoral process of voters with disabilities, including registering to vote, casting a vote, and accessing polling places.
The Coalition is on the frontline providing training and support to voters with disabilities, family members, and service providers. While much progress has been made in improving the accessibility of our elections, many opportunities for improvement remain.
Disability Vote Coalition Goals
Educate the disability community about voting rights and access issues.
Increase voter turnout among people with disabilities and their allies.
Work with elected officials and other policy makers to advance policies and practices that support accessible elections.
Encourage organizations to conduct local get-out-the-vote drives and outreach.
Disability Vote Coalition Leadership
The Coalition is coordinated by Disability Rights Wisconsin (DRW) and Wisconsin Board for People with Developmental Disabilities (BPDD). It includes over 40 community agency partners as well as self-advocates and other community members.
Join Us!
You are invited to become a member of Wisconsin Disability Vote Coalition.
Resources
Disability Rights Wisconsin Voter Hotline: 844-DIS-VOTE / 844-347-8683