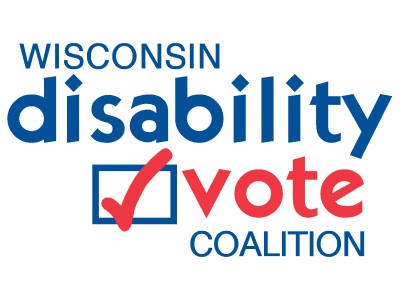 Voting News from the Disability Vote Coalition
The Wisconsin Disability Vote Coalition is a non-partisan effort to help ensure full participation in the electoral process of voters with disabilities.


2021 Spring Elections and Special Legislative Elections
The Disability Vote Coalition encourages voter participation in the Spring election. Please save these dates!

Spring Primary: February 16, 2021
Spring Election: April 6, 2021
State offices to be elected are State Superintendent of Public Instruction, Court of Appeals Judge, Districts I, II and III, and Circuit Court Judge.


A special partisan primary and special partisan election for Representative to the Assembly - District 89 and State Senator - District 13 will be held in conjunction with the February 16, 2021 primary and the April 6, 2021 election.
Make your plan now to vote February 16th
Check your voter registration status at MyVote.wi.gov. If need to register or re-register (if you moved since the last election), act now:

January 27: Deadline to register online or by mail
February 12: Deadline to register in person at your Municipal Clerk's Office
Register at your polling place: February 16
To vote by mail, request your absentee ballot ASAP at https://myvote.wi.gov or request it from your municipal clerk.
Spring Primary Election Lunch & Learn January 26 & 27
Join the Wisconsin Disability Coalition to get prepared for the February 16th primary election. We are offering two short trainings on Zoom: January 26 at 12 noon and January 27 at 11 AM. We will talk about why this is an important election, cover important deadlines, voter registration, voting absentee and more.


Plan to attend and invite a colleague or friend! For details, see the flyer.
State Superintendent of Public Instruction
The State Superintendent has an important role in ensuring that schools districts meet their responsibilities to students with disabilities as required by the Individuals with Disabilities Education Act (IDEA). We are planning a candidate forum for March in advance of the April 6th election – stay tuned for details!


We encourage you to learn about the candidates and vote in the February 16th primary. You can view a video of a candidate forum hosted by the League of Women Voters and Wisconsin Public Education Network.
Voting in Care Facilities
The Wisconsin Election Commission (WEC) determined that Special Voting Deputies (SVDs) will not be dispatched to nursing homes or other care facilities for the February 16th election. This decision was based on guidance from public health officials and is due to continuing health concerns related to COVID.


The WEC staff are providing guidance and updated resource materials for care facility staff. There are resources on the WEC website on the following topics: registering to vote, requesting an absentee ballot, witnessing, and assisting your residents.


The Disability Vote Coalition strongly supports the rights of residents in group homes, adult family homes, and nursing homes to vote, if they wish to do so and are eligible to vote. We are available to provide training or resources for care facility staff and/or residents, and the DRW Vote Hotline is also a resource: 844-DIS-VOTE/ 844-347-8683. Feel free to email us at info@disabilityvote.org to request materials, inquire about training or with any questions.


Here are some additional materials that may be helpful for care facility staff:

The Disability Vote Coalition is once again offering our free voter postcards to help folks prepare for the 2021 elections. Our Voter postcards include 2021 election dates, and resources for voter registration, photo ID, and more. Postcards are being printed and will soon be available in English and Spanish.


We invite your organization to help support participation of voters with disabilities in the 2021 elections – order your postcards today!


To order your postcards, complete our survey:
Help is available! Contact these resources:

DMV Voter ID Hotline: (844) 588-1069. Apply for a free Photo ID for voting at the Wisconsin Division of Motor Vehicles (DMV).
Vote411.org and ballotpedia.org: nonpartisan information about the candidates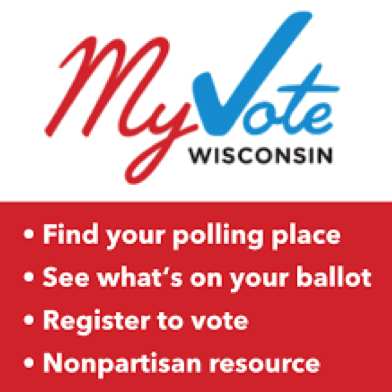 Follow the Wisconsin Disability Vote Coalition Online!