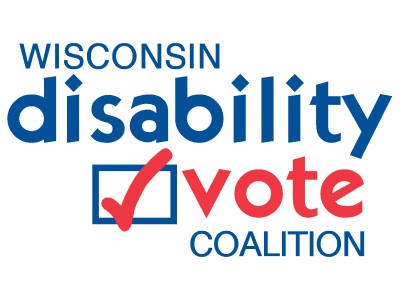 Voting News from the Disability Vote Coalition
The Wisconsin Disability Vote Coalition is a non-partisan effort to help ensure full participation in the electoral process of voters with disabilities.


Celebrate Municipal Clerks Week: Nominate a Great Clerk
May 2 - 8, 2021 is the 52nd Annual Municipal Clerks Week. Is there a Municipal Clerk in your community who has been a helpful resource for voters with disabilities and older adults, and who shown a commitment to accessibility?


Municipal clerks are in charge of elections for your city, town, or village. Your municipal clerk handles voter registrations and absentee ballots for voters in your community. You can look up your Municipal Clerk's name and contact information here.


At the Wisconsin Disability Vote Coalition, we know how important Municipal Clerks are in making the voting process welcoming and inclusive. We want to recognize the work of Wisconsin Clerks efforts by highlighting best practices, such as supporting use of accessible voting machines, curbside voting, or assistance with absentee voting and early voting.


We need your help! Please nominate a clerk today and share the opportunity with others.
State Budget: Make Your Voice Heard
There is still time to share your priorities for the state budget with Joint Finance Committee members, and your legislators.


Our Coalition has been excited to see that the budget includes Automatic Voting Registration (AVR). Wisconsin is one of the few states that does not offer Automatic Voter Registration (AVR) at the Department of Motor Vehicles (DMV).


AVR would allow Wisconsinites to automatically register to vote or update their registration with a name or address change when they get or renew a driver's license or state photo ID. This information would be securely transferred to the Wisconsin Election Commission, which would verify the voter's eligibility. AVR has the potential to improve access to voting for many people with disabilities, and to keep voting information accurate and updated.


How to Report a Complaint
We hope your voting experience in April was a good one! If you experienced a problem voting, we encourage you to share the concern with your clerk and ask them to address the problem.


It can also be helpful to report your concern to the Wisconsin Elections Commission. Getting your concern on the record can help solve this problem for future elections. Here's how to report your complaint:

Complaints may be entered online at elections.wi.gov/complaints. You may use the option to "Report an Accessibility Concern".
You may also call or email to request that a complaint form be mailed to you, or to share your concern. Email elections@wi.gov or call 1-866-VOTE-WIS.
For assistance with reporting a complaint, contact the DRW Voter Hotline: 1-844-DIS-VOTE / email info@disabilityvote.org. We can assist you with the process of filing a formal
Help is available! Contact these resources:

DMV Voter ID Hotline: (844) 588-1069. Apply for a free Photo ID for voting at the Wisconsin Division of Motor Vehicles (DMV).
Vote411.org and ballotpedia.org: nonpartisan information about the candidates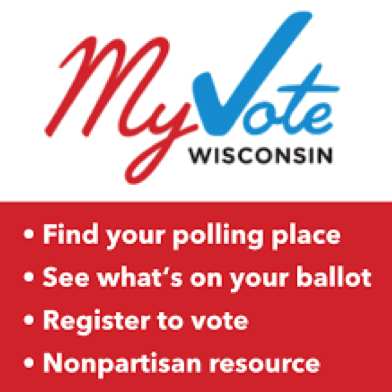 Follow the Wisconsin Disability Vote Coalition Online!