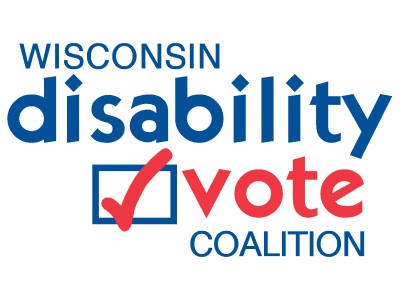 Voting News from the Disability Vote Coalition
The Wisconsin Disability Vote Coalition is a non-partisan effort to help ensure full participation in the electoral process of voters with disabilities.


Special Election Is July 13th for 37th Assembly District
Do you live in the 37th Assembly District? If you do, July 13th is the special election to select your Assembly representative.


The 37th Assembly District includes portions of Dodge, Jefferson and Columbia counties and part of Columbus, Waterloo and Watertown, and the villages of DeForest, Lowell and Reeseville.


Barriers to Voting Faced by Elderly Voters and Voters with Disabilities Report Released
The Wisconsin Election Commission (WEC) has released their report, Barriers to Voting Faced by Elderly Voters and Voters with Disabilities. This report is issued every two years and addresses accessibility of Wisconsin polling places and elections. This year's report is now posted on the WEC website here (direct link to pdf).
The Disability Vote Coalition has released a statement on the report, recognizing the WEC's work and providing our recommendations to improve the accessibility of Wisconsin elections. Read the DVC's statement here (accessible pdf).

We encourage you to share the report and our statement with your state legislators. To find contact information for your state legislators, go to the Legislature's home page, and enter your home address into the Find Your Legislator look-up.
Does your polling place have accessibility concerns? Let us know, so we can help improve accessibility. Contact the DRW Voter Hotline: 1-844-347-8683 / 1-844-DIS-VOTE or email us at info@disabilityvote.org
Wisconsin Mails Postcards to Voters Who May Have Moved
Did you get a mailing from the Wisconsin Election Commission about your voter registration? The Wisconsin Elections Commission sent this mailing to voters who have not voted in the last four years.


If you received this mailing, you must respond by July 15th to remain registered to vote.


Over 180,000 Wisconsin voters are at risk of being removed from the rolls if they do not respond to the mailing by July 15. Learn more about the mailing here.
The Disability Vote Coalition Needs You!
The Wisconsin Disability Vote Coalition wants to work with you to protect voting rights for people with disabilities and improve the accessibility of our elections.


We are especially interested in partners who can help us to reach people with disabilities who may be isolated, such as people who live in group homes, have difficulty leaving their home, or have other barriers.


We welcome your input and partnership as we update our action plan for 2021 – 2022.

We can schedule a time to talk with you or email your ideas to info@disabilityvote.org or call the DRW Voter Hotline at 1-844-347-8683.
Volunteers are needed to serve on Disability Vote Coalition subcommittees. We invite you to join us!
Ballots for All: Ensuring Eligible Wisconsinites in Jail Have Equal Access to Voting
The League of Women Voters of Wisconsin, All Voting is Local, and the ACLU of Wisconsin recently released Ballots for All: Ensuring Eligible Wisconsinites in Jail Have Equal Access to Voting. This new report details how many jail administrators have taken small but important steps to increase ballot access for eligible voters in jails. However, troubling voting barriers persist for the approximately 13,000 people incarcerated in Wisconsin's jails at any given time.


The report's findings will be discussed at a virtual event on Wednesday, July 13 at 12 p.m. CST. You can sign up here
Help is available! Contact these resources:

DMV Voter ID Hotline: (844) 588-1069. Apply for a free Photo ID for voting at the Wisconsin Division of Motor Vehicles (DMV).
Vote411.org and ballotpedia.org: nonpartisan information about the candidates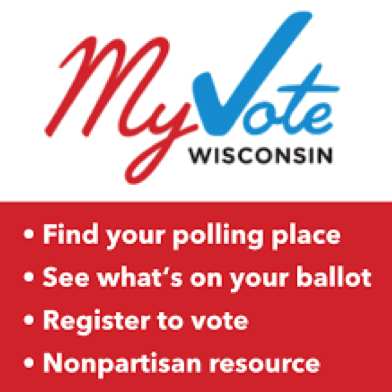 Follow the Wisconsin Disability Vote Coalition Online!