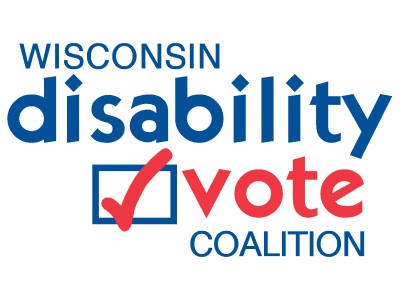 Voting News from the Disability Vote Coalition
The Wisconsin Disability Vote Coalition is a non-partisan effort to help ensure full participation in the electoral process of voters with disabilities.


Transportation to the Polls
If you are a voter with a disability who needs a ride to get to your polling place or early vote, check it out – we may have a resource for you! If you have a resource to add, or a correction, email us at info@disabilityvote.org. Thanks to League of Women Voters, ADRCs, and other who helped to provide transportation resources.


Lunch and Learn: Voting In Person/ Transportation. This Thursday October 29 at noon, join us for a Lunch and Learn

to

discuss transportation for this election and share tips for safely voting in person. Lisa Pugh from The Arc Wisconsin, and Barbara Beckert, Disability Rights WI, will cover what you need to know to vote early or on election day. Register here.


Stay Safe with Curbside Voting
During the pandemic, access to curbside voting is one of the most important supports for safe voting. Curbside voting should be an option for any voter who is immunocompromised, was exposed to or has symptoms of COVID-19, as well as voters who have a disability. By law, curbside voting is supposed to be available at all early voting locations as well as on election day. PLAN AHEAD! Call your clerk ASAP to ask about the process for curbside voting. You may need to ring a doorbell, honk your horn, or go to specific area in the parking lot or outside your polling place.


Know Your Rights: If you are voting in person, make sure you know your rights to have a full and equal opportunity to register to vote, cast a ballot, and access disability related accommodations. Here are resources from the Disability Vote Coalition:


Help is available for voters with disabilities. The Disability Rights Wisconsin Voter Hotline can help with voting questions or assist voters to report a concern. The DRW Hotline will also share with voters any information they have received about transportation, when available. Contact the DRW Hotline at 844-DIS-VOTE/

844-

347-8683

or email info@disabilityvote.org


Are you voting absentee? Use the 'Track My Ballot" feature in MyVote Wisconsin. A voter with an active absentee request can check the status by entering their full name and date of birth. The tracker shows the voter if their absentee ballot request has been received, if the ballot has been sent, if the returned ballot has been received, and if there is a problem with the returned ballot. An orange box means something went wrong — possibly issues with the voter's signature, photo ID or witness. To identify the problem and get it fixed, voters should contact their municipal clerk's office. Contact information for clerks is available on MyVote.


Reporting an Accessibility or Voting Rights Concern
If you have an accessibility or voting rights concern, take action and report your concern. Reporting the concern can help you, and may also help other voters.

Take the Voter Experience Survey
Reminder to Voters with disabilities: take the Voter Experience Survey The SABE GoVoter survey is conducted nationally to learn more about what is working well for voters with disabilities and what are the challenges. The Disability Vote Coalition will use the survey results to advocate with elected officials to make improvements to our voting system.


Links to the 2020 Voter Experience Survey:

Help is Available! Contact these Resources: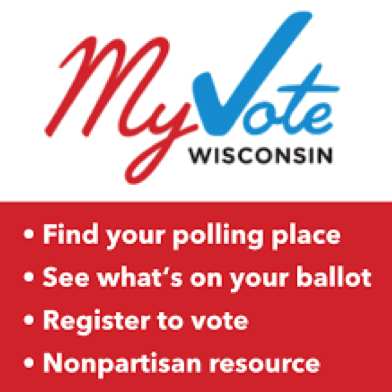 Follow the Wisconsin Disability Vote Coalition Online!