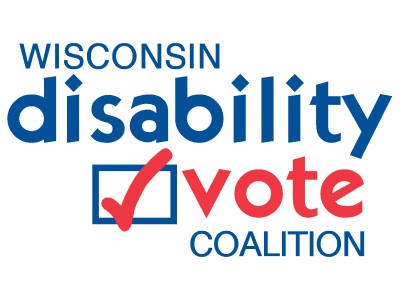 Voting News from the Disability Vote Coalition
The Wisconsin Disability Vote Coalition is a non-partisan effort to help ensure full participation in the electoral process of voters with disabilities.


August 11th is Election Day
August 11th is Election Day. Have a voting question or concern?

2020 Wisconsin Elections FAQ

updated

. The Disability Vote Coalition has updated our Frequently Asked Questions about Voting, to include recent changes to Wisconsin law and policy. Check out our FAQ for the latest information

for the August election.




Voting for Residents of Care Facilities. If you are a resident in a long term care facility who wants to vote, long term care facility staff have a responsibility to assist residents in exercising their right to vote. The Wisconsin Board on Aging and Longterm Care has issued guidance in a new document, "Voting Rights in Long Term Care Communities During a Pandemic".


Living Well Wednesday: A Discussion of Guardianship & Voting Rights
Join us for Living Well Wednesday on August 12th at 11am via Zoom or Facebook Live on the BPDD Facebook page.
We will discuss voting under guardianship and how to restore your right to vote if you are a person with disability under guardianship. We will hear from the Disability Vote Coalition; Mitch Hagopian, Managing Attorney at Disability Rights Wisconsin; and a self-advocate who had the right to vote restored.
Click here for a link to register and to view our Quick Reference: Guardianship and Voting – Restoring Your Right to Vote.
Are you voting in person on August 11th? Be prepared!
Check your polling place at My Vote Wisconsin. It may have changed.
Check My Vote Wisconsin to be sure you are registered at your current address. If not, you will need to bring proof of residence.
Bring your photo ID with you, and a black or blue pen to mark your ballot.
Wear a mask. If you must get out of your car to vote, practice social distancing, and wash your hands before and after you vote.
If you have difficulty entering your polling place due to disability, you may request curbside voting. We suggest you contact your Municipal Clerk in advance to determine how to access curbside voting.
Be prepared to vote: Know your rights! Watch our Know Your Rights video to get the facts: disabilityvote.org/2019/know-your-rights/
Have a voting question or concern?
Contact the Disability Rights Wisconsin Voter Hotline for assistance. Call DRW at 844-DIS-VOTE / 844-347-8683 or email info@disabilityvote.org. We can also assist you with filing a complaint.
If you are a voter with a disability who has experienced an accessibility concern related to voting, report your concern to the Wisconsin Election Commission online or call 866-VOTE-WIS.

August 12th is the Disability Census Day of Action. Currently Wisconsin is 30% behind our Complete Count Goal for the 2020 Census. People with disabilities are among those communities that are historically undercounted and additional time is needed to get an accurate count.


Your advocacy is needed. See below for links to resources to help you promote this day of action!

Voting help is available! Contact these resources:
DMV Voter ID Hotline: (844) 588-1069. Apply for a free Photo ID for voting at the Wisconsin Division of Motor Vehicles (DMV).
Vote411.org and ballotpedia.org: nonpartisan information about the candidates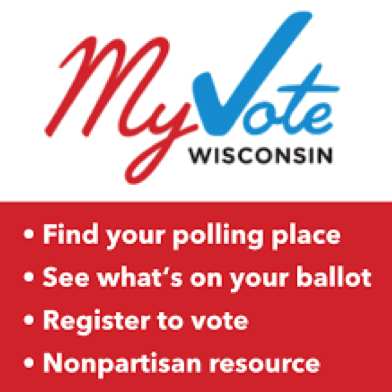 Follow the Wisconsin Disability Vote Coalition Online!