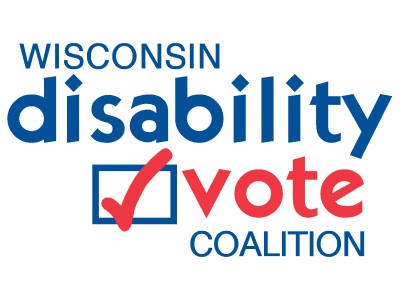 Voting News from the Disability Vote Coalition
The Wisconsin Disability Vote Coalition is a non-partisan effort to help ensure full participation in the electoral process of voters with disabilities.


This Newsletter is a Special Edition for the May 12th Election.
May 12th is Election Day for the 7th Congressional District!
This is a special election to fill a vacancy created by the resignation of Representative Duffy. The candidates are Tom Tiffany (Republican) and Tricia Zunker (Democrat). Wisconsin's 7th Congressional District includes Ashland, Barron, Bayfield, Burnett, Clark, Douglas, Florence, Forest, Iron, Langlade, Lincoln, Marathon, Oneida, Polk, Price, Rusk, Sawyer, St. Croix, Taylor, Vilas, and Washburn counties. Portions of Chippewa, Jackson, Juneau, Monroe, and Wood counties are also in the district.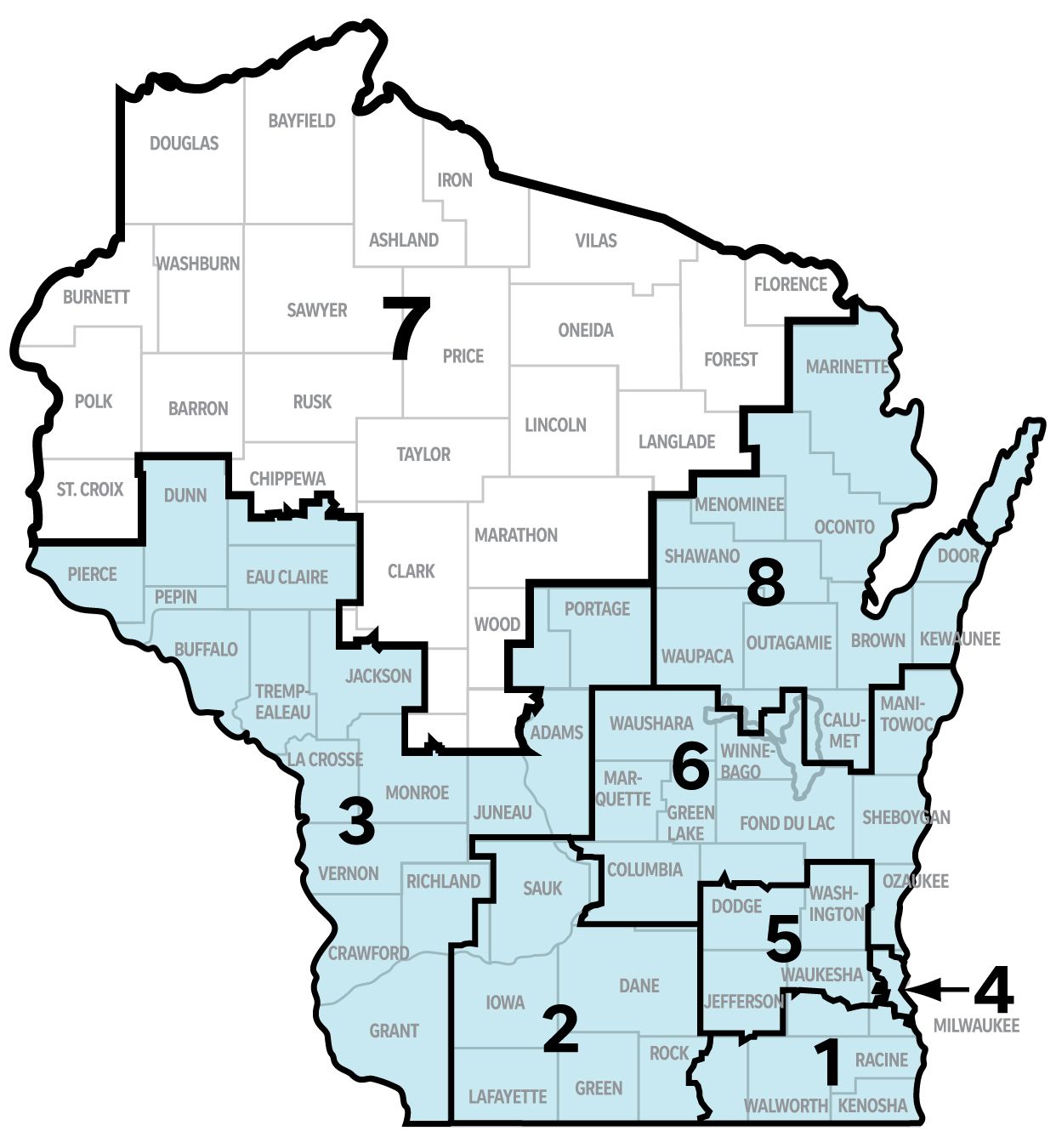 VOTING TIPS FOR THE MAY 12TH ELECTION
Voting Absentee? If you have an absentee ballot and have not yet returned it, it is too late to mail it.

Your ballot will need to be dropped off or delivered in person.

Here's what you need to know:

Your completed ballot with witness signature must be received by your municipal clerk no later than 8:00 p.m. on May 12, 2020. Absentee ballots may be returned to your polling place on election day.
You may have someone else deliver your ballot for you.

Contact your municipal clerk to ask where to deliver your completed absentee ballot. Some communities have drop off sites. myvote.wi.gov/en-US/MyMunicipalClerk
If you are not registered, you may register at your polling place on May 12th. Bring the following to register to vote:

A state of Wisconsin driver's license or ID card that is current and valid.
You must provide a Proof of Residence document when registering to vote. It can be a driver license or state ID card with the voter's current address. It can also be a current utility bill, lease, university ID card or other official document showing the voter's name and current address.
Curbside Voting for the May 12th Election
If you cannot enter your polling place or absentee voting location due to disability, Wisconsin law requires that curbside voting must be available. Two poll workers should bring a ballot to the voter needing assistance, and conduct voting at their vehicle, or at the polling place entrance. These voters are not required to sign the poll list. Photo ID is still required.


If you want to vote curbside, you are encouraged to contact your municipal clerk in advance of Election Day to discuss how to initiate the process upon arrival at your polling place.


Check your polling place before you go. It may have changed. Find your polling place at myvote.wi.gov/en-us/FindMyPollingPlace. You may also want to check with your municipal clerk in case there was a recent change. Find your municipal clerk here myvote.wi.gov/en-US/MyMunicipalClerk

You must have an Acceptable Photo ID to vote, such as a current Wisconsin Driver License or State ID. You can view a complete list at Bring It to the Ballot.
Curbside Voting: If you are not able to enter your polling place due to disability, you may request curbside voting. Curbside voters are exempt from signing the pollbook, but still must show their acceptable photo ID.
Your polling place may be offering drive through voting.
Voters who are unable or unwilling to use the drive-through process should have the ability to vote using traditional methods in the polling location. This includes the use of accessible voting equipment if requested.
You may want to bring a black pen to use to mark your ballot.
If you must get out of your car to vote, practice social distancing, wash your hands before and after you vote, wear a mask if possible.
Be patient and courteous. Election workers are doing their best under difficult circumstances.
If you run into problems on election day, or your request for an accommodation is not honored, ask for help. Ask to speak to the Chief Election Inspector at your polling place or ask for the municipal clerk.

If you experience a problem voting or could not vote because of a barrier, we encourage you to file a complaint with the Wisconsin Elections Commission, so this concern can be addressed.

Complaints may be entered online at elections.wi.gov/complaints or call the Commission. You may also call or email to request that a complaint form be mailed to you, or to share your concerns. Email elections@wi.gov or call 1-866-VOTE-WIS.

For assistance with reporting a complaint, contact the DRW Voter Hotline: 1-844-DIS-VOTE / email info@disabilityvote.org.

The results of the 2020 Census will help determine funding decisions for services and programs important to people with disabilities, including education, housing, health care, transportation, mental health, and other services.


Have you completed the census yet? One person from each household must complete the 2020 census. You may complete the census online or complete the questionnaire by phone by calling 844-330-2020.


Follow the Wisconsin Disability Vote Coalition Online!