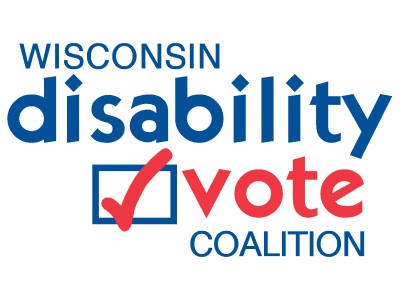 Voting News from the Disability Vote Coalition
The Wisconsin Disability Vote Coalition is a non-partisan effort to help ensure full participation in the electoral process of voters with disabilities.


On April 2nd, a federal judge issued a ruling that made some important changes to the April 7th election. Here is a summary.

For detailed information about the changes made by Judge Conley, please see the updated Disability Vote Coalition FAQ for the April Election: disabilityvote.org/2020/dvc-april-2020-voting-faq/ The FAQ provides more detail about these changes, as well as all the basics about voting.


LIVE ELECTION UPDATES – JOIN US!
We are offering a few opportunities to catch live updates between now and the election as things are changing all the time. Join us at one of these times for more information:
Voting and COVID-19: Learn the Latest
Apr 6, 2020 10:00 AM Central Time
Voting and COVID-19: Learn the Latest_2
Apr 6, 2020 06:00 PM Central Time
Voting and COVID-19: Learn the Latest_3
Apr 7, 2020 08:00 AM Central Time
Dial in information is the same for all 3 webinars:
+1 312 626 6799 US (Chicago)
+1 929 205 6099 US (New York)
VOTING TIPS IF YOU ARE VOTING ABSENTEE
Complete and return your absentee ballot as soon as possible!

VOTING TIPS IF YOU ARE VOTING IN PERSON
Help is available! Contact these resources: